Bio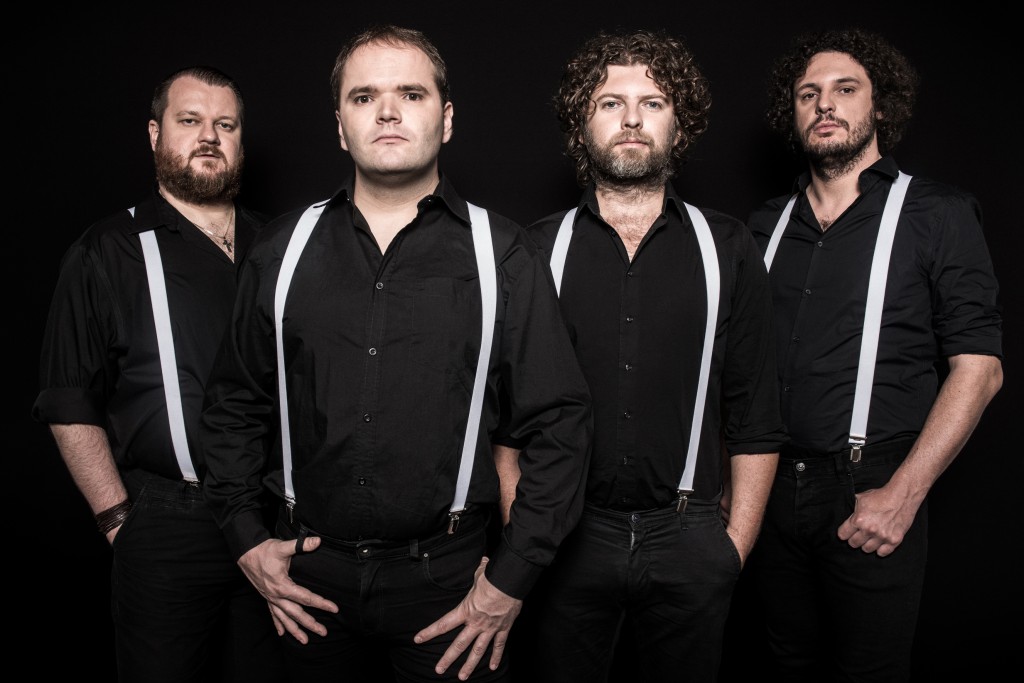 Go! Go! Gorillo are the King Kongs of Rock'n'Roll! They blend filthy Rock'n'Roll, primitive Blues and satanic Surftango into their very own Brutal Boogie. Drummer King Kong Kolic and bassplayer Marcus "Maul" Ullmann lay the rhythmic foundation for Rocco Carlettos primitive guitar riffs and Martin Opitz' hypnotic howl.
Since they first hit the stage at the Shelter in Vienna on April 14, 2011 – an event that Ash My Love and Morbidelli Brothers guitarist Sheriff Melone described with the words: "It was like the awakening of a monster!" – Go! Go! Gorillo has headlined at some of Austrias most legendary clubs like the B72, the Ostklub and the Arena, rocked the Surfworldcup in Podersdorf and the Rock'n'Roll Wrestling Bash and has supported international acts like Demented Are Go or Bob Wayne & The Outlaw Carnies.
The first Brutal Boogie anthems were released on their 2012 limited edition single "Boys Like Booze" b/w "Don't Concentrate On The Tiger". On April 11, 2014 the four-piece unleashed it's first album to the public. "King Kongs Of Rock'n'Roll" (Tempel Records) is as loud, dirty and spectacular as a Go! Go! Gorillo live show and leaves you behind longing for more.
Now get in the ring for some party, booze and lots of … what?! Go! Go! Go!
Go! Go! Gorillo are
Martin Opitz – vocals
Rocco Carletto – guitar
King Kong Kolic – drums
Marcus "Maul" Ullmann – bass