Go! Go! Gorillo are back from their songwriting week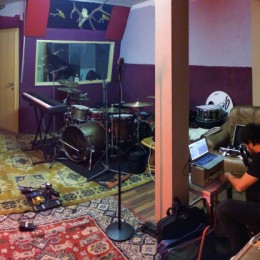 Go! Go! Gorillo are back in town after a week of writing and rehearsing new songs in Bleiburg/Pliberk. We brought five new Brutal Boogie-hits from our trip: "Shake Your Belly Badly", "Your Hips, My Lips", "Kick Him (When He's Down)", "Marvelous Butcher Maid" and "I Came To Kill You".

This time we "borrowed" among others from Jack White, Kate Bush, Mötley Crue, Metallica, Muse, Clint Eastwood, Henry Rollins, Helge Schneider, Helmet, Boney M, Status Quo, Cherry Poppin' Daddies and Peter Pan Speedrock.