Interview mit Metal Underground Webzine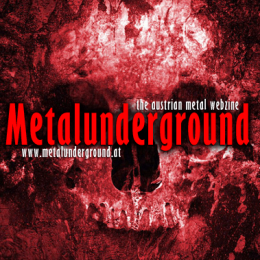 Da dieses Interview etwas länger geworden ist, wird es in zwei Teile aufgeteilt.
Im Part 1 erfahrt ihr nicht nur Grundlegendes über die Brachial Blueser aus Wien, sondern eben auch was sie über ihr neues Video zu sagen haben. Wir sprechen ausserdem über das Songwriting und das Livespielen.
The Who, AC/DC, Led Zeppelin, CCR, Queen, Johnny Cash, Muddy Waters, James Brown, The Jancee Pornick Casino,…turnen die beiden Masterminds Rocco und Martin ebenso an wie Clint Eastwood, Quentin Tarantino, Mia Khalifa oder "Finding Nemo". Im zweiten Teil des großen Interviews mit Go! Go! Gorillo könnt ihr herausfinden, wer einen musikalischen Schweinemagen und sogar One-Hit-Wonder im Regal zu Hause hat, wer keinesfalls den Tourbus lenken darf, und wem man gerne mal eine aufs Maul hauen würde.